Manchester City Ladies FC

Andie Worrall our patron and LGBT role model, player for Manchester City Ladies FC, and her Team join Just a Ball Game?

The whole team is pleased to endorse our campaign.

Awards for All Funding win

Just a Ball Game? has been awarded 12 months funding from the National Lottery Awards for All programme.

The monies will are being used to create a series of resources, including the website, to help promote the Time For Change Now! project.

JBG? would like to thank the Lottery for its support.

Aims and Objectives

We aim to raise awareness around LGBT issues, promote LGBT history, achievements change mind-sets, help to dispel myths and widen education in different cultures in a healthy active way.
Time for Change - Now!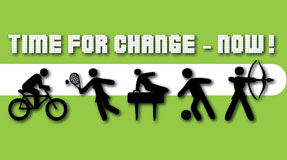 Creating inclusiveness - Combating Prejudice
A resource to help organisations and individuals identify individually challenging homophobia and transphobia in educational and workplaces settings.
Make a Donation
Would you like to make a donation to help our work? all amounts are really useful.
Thank you in advance for your help.
Think Before you Chant!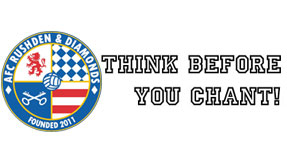 AFC Rushden & Diamonds launched the "Think before you chant!" campaign in September 2012 United Counties League Cup match against Wellingborough Whitworth.
The Diamonds have teamed up with two national campaigns "Just A Ball Game?" and "Kick It Out" which tackle homophobia and racism respectively within football.
Just a Ball Game?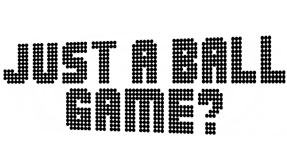 A campaign group which will help both grass roots and professional sports groups, organisations , authorities, along with governments, education establishments and trade unions build on the delivery of their existing work to deliver the core values of 'SiR' SAFETY-INCLUSION-RESPECT around LGBT people, sexual orientation and gender identity.
We hope to step OUT and be public to become role models for others.
We will raise awareness and challenge what is seen as homophobia/anti-gay.
"Open the doors for them, give them hope" - Harvey Milk