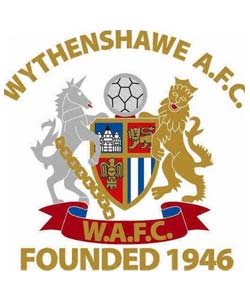 Wythenshawe Amateurs Ladies FC are an 11-a-side football team. They currently have 17 players signed on and are always looking for more to join the friendly squad.
They have competed for the past 6 years in the Cheshire Youth League.Home games are played at Manchester Health Academy Wythenshawe with a 2 o'clock kick off time and they train on Wednesday's at 7pm.
Speaking about being a partner club with Just a Ball Game? members of the team said, "We are proud of being an LGBT team,we wanted to be part of this brilliant organisation as it supports everything we are as a team."
The squad members all watch other ladies team when we are not playing e.g City, Manchester Rovers.Men's teams we watch are mainly Man United and City.
"We think that to help grass roots there should be more women coaches and managers to help the participation of women." "Our club has two qualified coaches Nat Taylor an FA Level 1 and Danielle Moran Level 2, we have also have a female manager in Paula Collins."