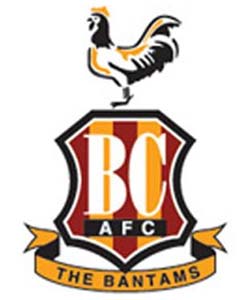 BRADFORD CITY- HOMOPHOBIA and ANTI-GAY ISSUES.
Since the introduction of amendments to ground rules and regulations outlawing homophobic chanting inside football grounds in 2007, Bradford City FC (although sadly themselves have an unruly small element of support who do not adhere to complying) have engaged with LGBT community members, campaigners and activist in a number of ways to help reduce a homophobic environment at the clubs home and away games.
The actions taken have been in the form of the following:
Immediately changing ground rules and regulations on display boards inside the ground and in the programme under the customer charter. Likewise amendments were made to use of appropriate language on the official website message boards. Fans were alerted and informed by both articles in the match day programmes from BCST, and City Gent fanzine with the clubs approval of the text. Interaction with West Yorkshire Football Police Intelligence Units also led to tannoy announcements prior to kick off once again helping to inform all in attendance of the clubs intolerance to homophobia. Incidents which were reported by fans at games were looked into and where possible, action taken, and also further instruction throughout stewarding and security prioritised to help with future prevention.
just a ball game?
More recently the club have agreed for extra education to be delivered to match day staff, provided by Just a Ball Game? with continued support for this LGBT organisations efforts at raising awareness and building up a partnership with them. Bradford City FC also became the 3rd professional club to sign up to the governments charter which aims at tackling homophobia and transphobia in sport.
One of the biggest steps taken was for the club to become the first professional team to allow, endorse and host an event day on the 10th December 2011 when Just a Ball Game? teamed up with the CWU (communication workers union) for an ACTION DAY in which literature featuring anti-gay issues and highlighting LGBT issues within football were distributed to fans as they arrived for the home match that day.
The official signing of the charter was marked by team members David Syers and Mark Stewart having photos taken with CWU equality officers and Just a Ball Game? Following this great work the club was recognised and given the first ever JUST A BALL GAME? award for Challenging Homophobia in Football, when a silver salver was presented to Alan Biggin pitch side before the Plymouth game.